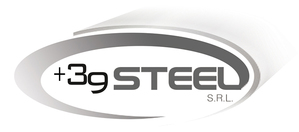 ---
The +39 STEEL S.R.L. It has its own production unit in Saltrio, Varese. L 'activity is the drawing of non-ferrous metals, especially alloy brass tubes OT63 (cu63-zn37).
​The production unit is located in a complex of approximately 15,000 m², on which insist an about 5000 square meters industrial warehouse, divided into two independent departments.
The first department products series of round tubes, the second is equipped for the production of shaped and special tubes and a of building in which the offices and the laboratory are located.

The production unit detected by +39 STEEL S.R.L. is on the marketplace since 1988. The production structure over the years has been enhanced with the introduction of new technologically advanced machinery, equipment and qualified personnel. The semi-finished product range is really vast: we could either design and produce special pipes production equipment on specific customer's request.
​Particular attention was dedicated to the training and employment of technical personnel aimed at the optimization of the various production processes and quality control of products. The production unit is today able to meet the customers' requirements by producing top-quality semi-finished, standards or specific requests, respecting the required features, within very short delivery times, even in small amounts, ensuring rapid supplies. RThe raw used materials are of excellent quality and the metal alloy is certified and accompanied by certificates of analysis. Our products market applications ranges the most varied sectors, from taps to furnishings and all specials applications, so our production is eddressed to both domestic and foreign customers.
Registered Office: Via Aldo Moro 44-25124 BRESCIA BS - ITALY Cap.Soc. € 100,000.00 i.v. - VAT: IT03645840988 Brescia Commercial Register / Tax Code 03645840988